Your Donation – A Pathway to Enchantment! Gift Magic to Our Website!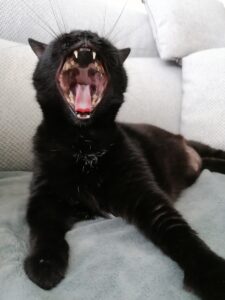 Dear Valued Visitors,
We extend our heartfelt gratitude to each one of you for your continued support and presence on our website. Our project thrives thanks to your engagement, and now we stand at the threshold of a transformative journey to make our site even better!
With your generous contribution, we aim to:
1. Upgrade Hosting: Your donation will enable us to transition to a faster and more reliable hosting service, ensuring seamless wallpaper loading and a comfortable browsing experience for all users.
2. Redesign with Finesse: Our aspiration is to present you with a more refined and professional design, elevating each visit to an engaging and delightful exploration.
3. Elevate Wallpaper Quality: Currently, we are working diligently to enhance the existing wallpapers and build an extensive library of stunning 8K resolution wallpapers, requiring additional technical and financial resources. Your donations will help us realize this ambitious and creative endeavor.
You can evaluate the difference in wallpaper quality by visiting the following links:
HD Wallpaper Sample: [Link to Video]
8K Wallpaper Sample: [Link to Video]
4. Embrace Dynamic Wallpapers: Our dream is to provide you with more dynamic wallpapers, featuring captivating animations that breathe life into your screens. Your support will empower us to boldly pursue this captivating vision.
We also want to address the advertisements on our site. Yes, they are present, but we assure you that their revenue constitutes merely a drop in the vast ocean of our expenditures. Your donation offers a real chance to make a significant impact on the growth and enhancement of our project.
Every small contribution is a catalyst for change and magic on our website. We implore you to join us in this inspiring journey, so together, we can forge a realm of beauty, inspiration, and joy for all our users!
With your kindness and support, we can turn our site into a realm where dreams come alive, and where every pixel on the screen reflects your imagination. We genuinely thank you for your belief in our mission and hope for your donation, which will propel us towards realizing our aspirations! Together, we create wonders!
---
We accept donations through several payment systems, including:
Bitcoin (BTC): 1FcoKFgZuWzZTHng3X2gmWrYwESKdXnCoY
PayPal
Just transfer the funds to the paypal address: birstank@gmail.com (I was too lazy to bother with the "Donate" button) 😄
Webmoney WMZ | Z purse: Z194943757859
Your support is greatly appreciated, and your contributions will help us enhance and improve our services for all our valued users. Thank you for being a part of our mission!
---
Not willing to donate to the website? No worries at all! Just feed my furry friends! They also crave their share of attention and treats. Simply add "For the pets" in the transaction description, and they'll be over the moon with joy! Doesn't it sound fair? 😄